Tools for Buyers
Ready to buy a home?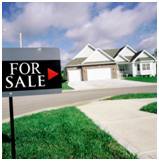 Whether it's your first home purchase or your tenth, when you're ready to buy we all have similar questions and concerns.
How do I find my perfect home while staying within my budget?
What other expenses are involved?
When I find it, how do I know how much to offer?
How can I make sure that everything goes smoothly and avoid potential problems?
As full time real estate professionals it's our job to address these concerns and ensure a smooth and successful purchase. And the best part is our services are free to the buyer, so there's really no reason not to get help.
Where to start? Here are some suggestions:
Get Educated
Are you a reader? Do you like to thoroughly research a task before you get started? Here are some resources:
"Only Eight Steps to Home", an informative e-Book on the home buying process
This Month In Real Estate provides a vido overview of the real estate market.
Deciding how much house you can afford
Texas Home Programs provides a summary of housing-related programs for Texas residents.

Opting for new home construction
How can a real estate agent help me?
Eight important questions to ask your agent
Window Shop
The best way to know when you've found the perfect home at a great price is to know your market. Pick one or more neighborhoods that you're interested in and become an expert on what's available, what's selling, and for how much.
Want to see what's available? Use our map search tool for a traditional nuts and bolts approach or our innovative Lifestyle Search tool that combines homes for sale with information on neighborhoods, shopping and schools.
Get Serious
When you're ready to buy it's time to select an agent. Give me a call and I'll be happy to set up a meeting to see if I'm a good match for your needs.